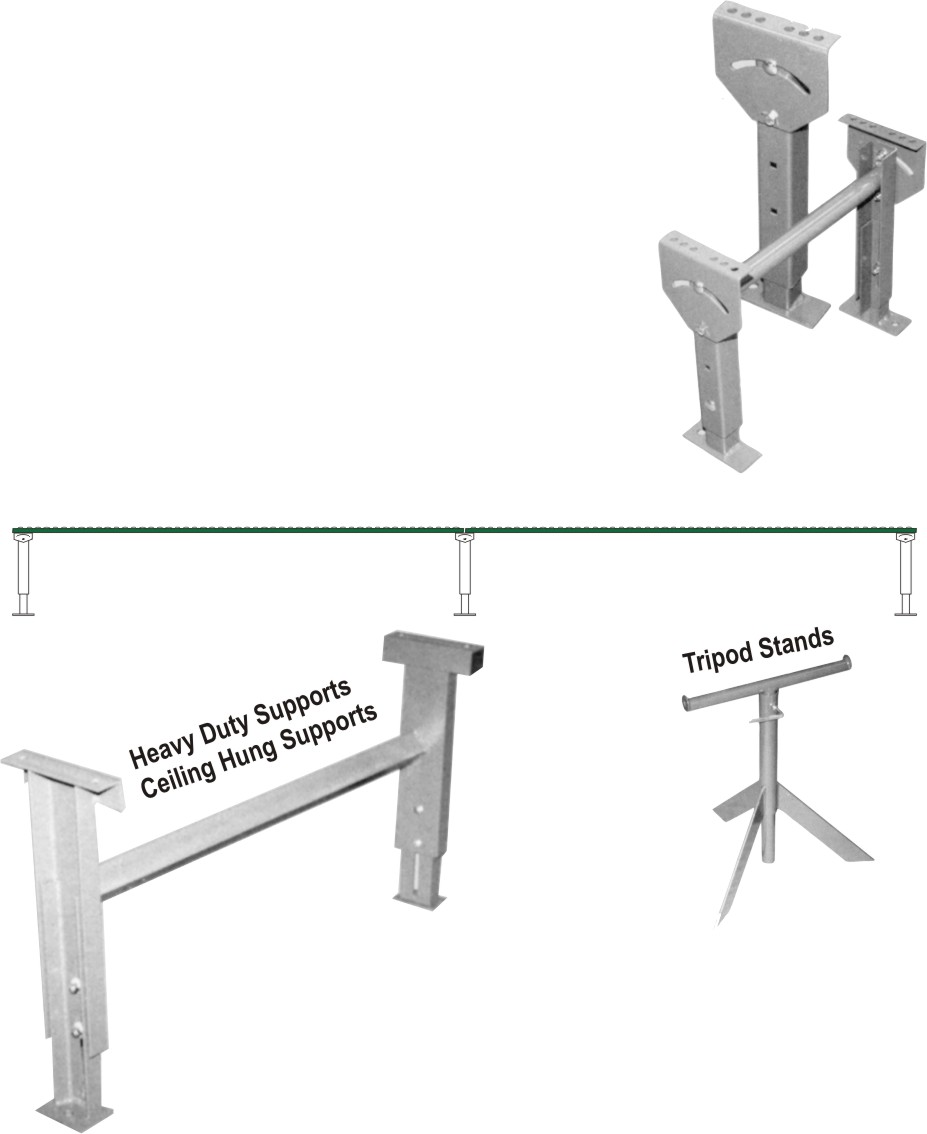 Conveyor Stands
Our supports are invididually adjustable in height so you can level your conveyor with no need for shims. Rotating top clips adjust angles so you can slope your conveyor.
Whatever your environment we have the right supports for you. Available in:

Industrial enamel to save you money
Galvanized for water resistance
Powder Coat for washable durability
Aluminum for lightness and ease of handling
Stainless steel for food grade applications
Stands join conveyor sections, so two lengths need only 3 stands as shown below.
Our ceiling hung supports can get your conveyors up off the floor. We also make heavy duty supports for heavy industrial conveyors.
Our adjustable industrial tripod stands come with a rack top (as shown) or with a roller on top to act as a handy infeed.